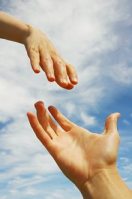 Supervision for Acupuncturists
Mina Haeri offers Supervision and Mentoring to both newly qualified and established acupuncture practitioners.


In many of the caring professions, supervision and mentoring has been established as a valuable and effective tool for professional development.

It provides an opportunity for practitioners to explore and resolve any issues that may be affecting their professional satisfaction and to create the working life they want by giving themselves the support and guidance they routinely offer to others.


"Since I started seeing Mina regularly 6 months ago, I have been a lot more confident as an acupuncturist and as a business woman.
I have never been happier in what I do and how I do it.
She is kind, resourceful, non-judgemental and makes me see things in a different light.
I can't recommend Mina highly enough!" ( S.B. in practice for 11yrs)
Why have Supervision or Mentoring?
Along with the satisfaction and excitement that practitioners experience, there are particular challenges to contend with when working with people who may be troubled or ill. Plus there are the everyday pressures of building a practice, whilst managing a business, time and money.

In particular, those moving into practice from the supportive environment of training may encounter many and varied unforeseen issues.

For example, when practitioners work alone it is all too easy to become isolated. Whilst those working in a clinic or other group setting may face challenges of a different type as they manage relationships with colleagues and other staff members.

As practitioners become busier and more experienced, taking on too much work is not uncommon and this can lead to burnout or compassion fatigue. Other issues that frequently arise include those around roles and boundaries, ethics, time management, and – on a more personal front – lack of confidence.

All practitioners, be they acupuncturists, coaches, homeopaths, doctors, midwives, osteopaths (and others), can benefit greatly by having somewhere to take their professional needs.



"Mina has supervised me since I graduated as an acupuncturist from CICM, both individually and within a group setting. She could not have been more suitable to help meet my needs, concerns and fears as a new practitioner. She has a wealth of experience both as an acupuncturist and a supervisor. She is patient, incredibly wise, intuitive and totally understands the individual needs of each member of the group. Her advice is second to none, enabling us all to have the confidence to solve our own concerns, from patient queries to more practical business matters. I look forward to still attending supervision groups with her in London even though I have recently moved to Durham." (LB)
Moving forward
Supervision and mentoring provides a safe non-judgemental environment in which to gain greater understanding of yourself as a practitioner, to work through any difficult issues and move forward – with support from your peers. In short, it gives you the opportunity to create the working life you really want.

Supervision and mentoring is more than a process that looks at 'difficult' issues. In supervision, you'll be continually developing as a practitioner, whilst increasing your confidence, your self-esteem and your communication and practice skills. This enables you to build a successful and enjoyable practice.
Greater fulfilment
Many people who enter supervision feel immediately relieved, supported and excited as they reconnect with their 'alive-ness' and enthusiasm.

To know that you are not alone, and that you can 'say the unsayable' whilst constantly learning and adding to your own resources is key to the success of the process and to the wider picture of living, communicating and feeling fulfilled in life.
For groups and individuals
Supervision and mentoring is available in small groups and individually.

Sessions take place either face-to-face or via Zoom, telephone or Skype.

Groups usually meet every 1-2 months, whilst individual sessions are arranged according to need and availability.

CLICK HERE to contact Mina via email for more information
Registered member of the Association of Acupuncture Clinicians (AAC). Past memeber of the British Acupuncture Council (BAcC) - South West London Listing for Acupuncturist in Battersea and Clapham and Acupuncture in Chelsea, Wandsworth, Tooting and Earlsfield. Pregnancy, Fertility and Infertility Specialist in South West London.